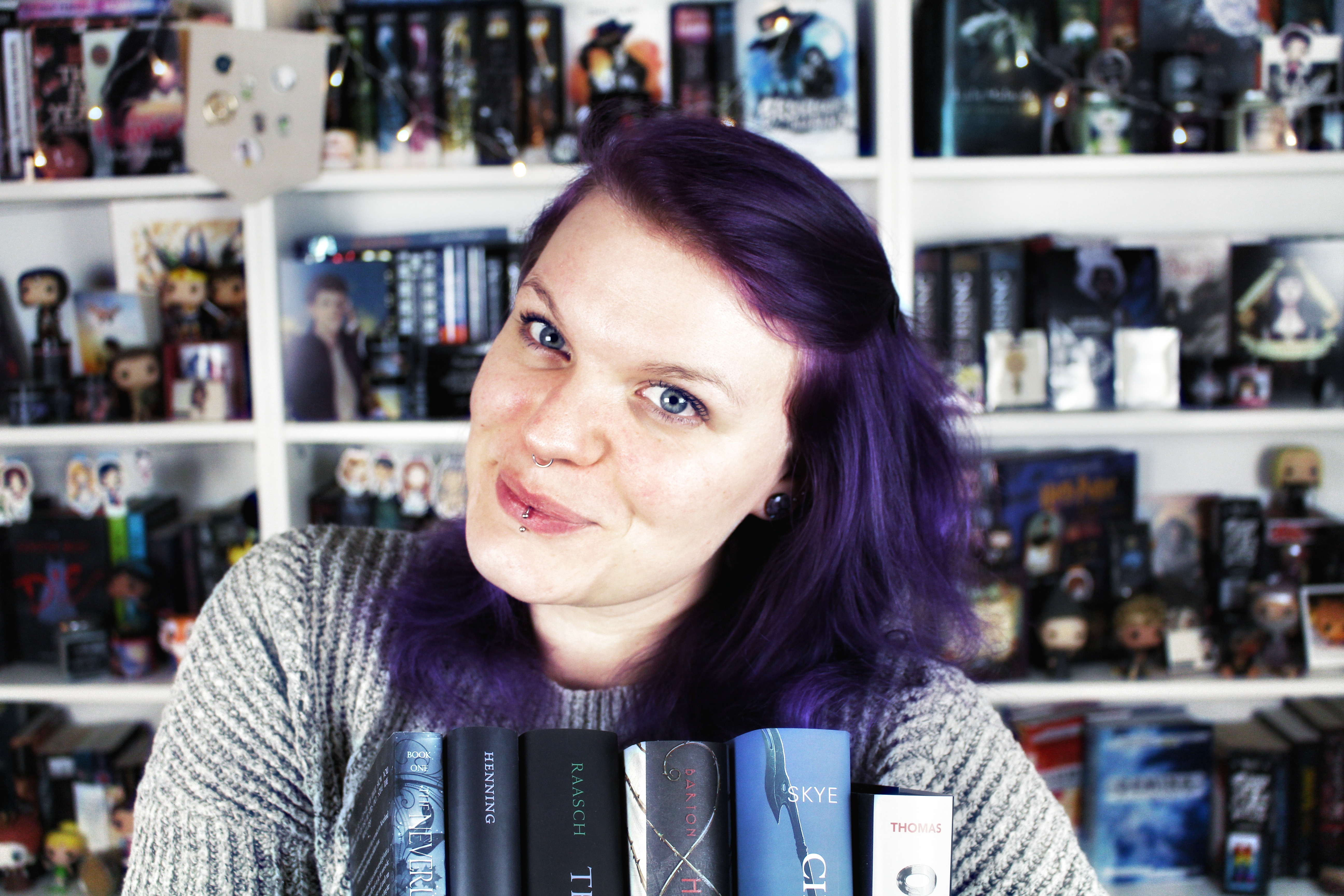 6 englische Bücher, die ich 2019 lesen möchte
Mein Vorsatz, jeden Monat ein englisches Buch zu lesen, ist leider schon lange in Vergessenheit geraten. Und jeden Monat schaffe ich wahrscheinlich auch nicht, zumindest aktuell, aber so habe ich mir wenigstens sechs Bücher vorgenommen, die ich dieses Jahr auf jeden Fall noch lesen möchte.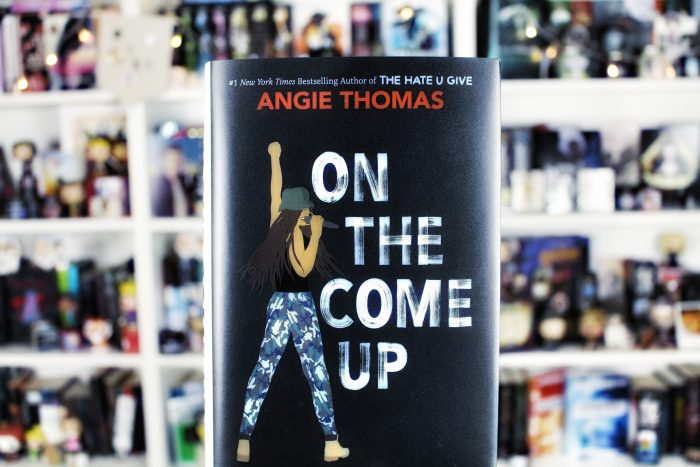 On the Come Up by Angie Thomas
This is the highly anticipated second novel by Angie Thomas, the author of the #1 New York Times bestselling, award-winning The Hate U Give.
Sixteen-year-old Bri wants to be one of the greatest rappers of all time. Or at least win her first battle. As the daughter of an underground hip hop legend who died right before he hit big, Bri's got massive shoes to fill.
But it's hard to get your come up when you're labeled a hoodlum at school, and your fridge at home is empty after your mom loses her job. So Bri pours her anger and frustration into her first song, which goes viral…for all the wrong reasons.
Bri soon finds herself at the center of a controversy, portrayed by the media as more menace than MC. But with an eviction notice staring her family down, Bri doesn't just want to make it—she has to. Even if it means becoming the very thing the public has made her out to be.
Insightful, unflinching, and full of heart, On the Come Up is an ode to hip hop from one of the most influential literary voices of a generation. It is the story of fighting for your dreams, even as the odds are stacked against you; and about how, especially for young black people, freedom of speech isn't always free.
---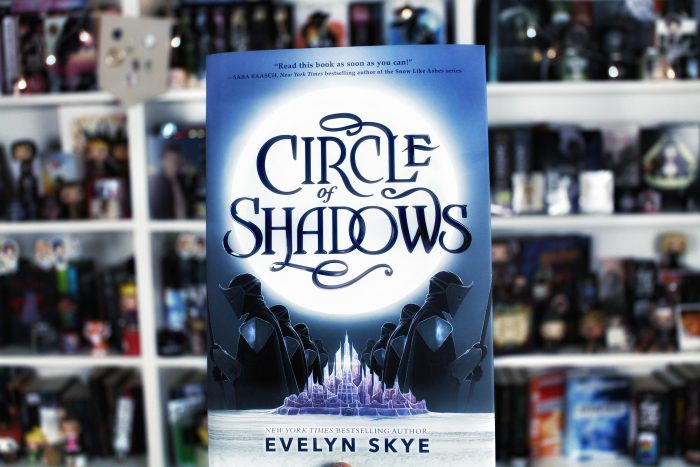 Circle of Shadows by Evelyn Skye
A thrilling new fantasy series full of magic and betrayal—from Evelyn Skye, New York Times bestselling author of the Crown's Game series.
Sora can move as silently as a ghost and hurl throwing stars with lethal accuracy. Her gemina, Daemon, can win any physical fight blindfolded and with an arm tied around his back. They are apprentice warriors of the Society of Taigas—marked by the gods to be trained in magic and the fighting arts to protect the kingdom of Kichona.
As their graduation approaches, Sora and Daemon look forward to proving themselves worthy of belonging in the elite group—but in a kingdom free of violence since the Blood Rift Rebellion many years ago, it's been difficult to make their mark.
So when Sora and Daemon encounter a strange camp of mysterious soldiers while on a standard scouting mission, they decide the only thing to do to help their kingdom is to infiltrate the group. Taking this risk will change Sora's life forever—and lead her on a mission of deception that may fool everyone she's ever loved.
Love, spies, and adventure abound as Sora and Daemon unravel a complex web of magic and secrets that might tear them—and the entire kingdom—apart forever.
---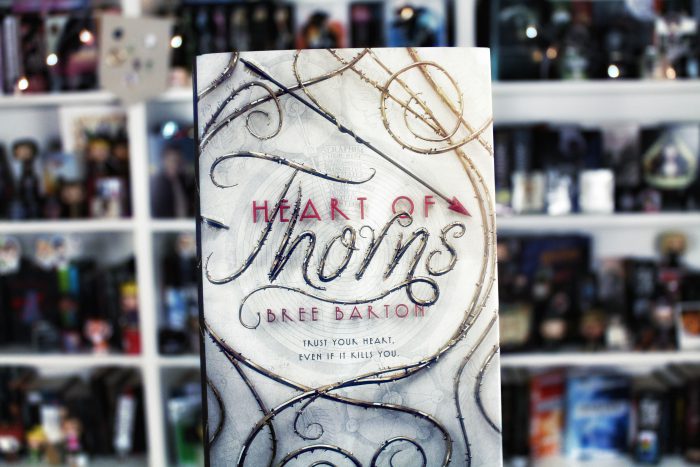 Heart of Thorns by Bree Barton
Inventive and heart-racing, this fierce feminist teen fantasy from debut author Bree Barton explores a dark kingdom in which only women can possess magic—and every woman is suspected of having it.
Fans of Leigh Bardugo and Laini Taylor won't want to miss this gorgeously written, bold novel, the first in the Heart of Thorns trilogy.
In the ancient river kingdom, where touch is a battlefield and bodies the instruments of war, Mia Rose has pledged her life to hunting Gwyrach: women who can manipulate flesh, bones, breath, and blood. The same women who killed her mother without a single scratch.
But when Mia's father announces an alliance with the royal family, she is forced to trade in her knives and trousers for a sumptuous silk gown. Determined to forge her own path forward, Mia plots a daring escape, but could never predict the greatest betrayal of all: her own body. Mia possesses the very magic she has sworn to destroy.
Now, as she untangles the secrets of her past, Mia must learn to trust her heart…even if it kills her.
---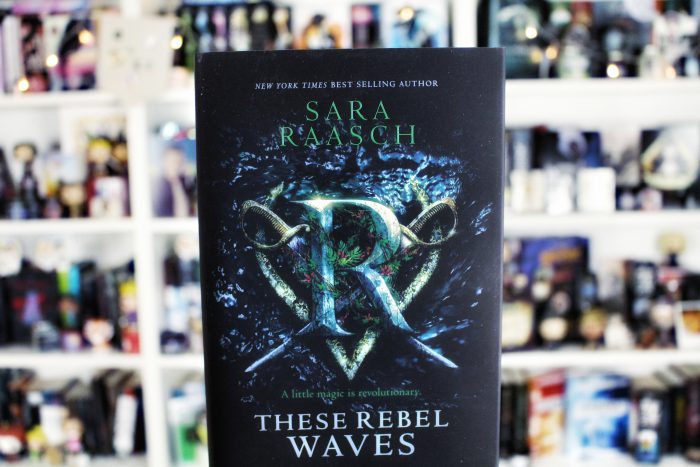 These Rebel Waves by Sara Raasch
A thrilling new fantasy series—full of deadly magic, double crosses, and a dangerous quest in a new world—from Sara Raasch, the New York Times bestselling author of the Snow Like Ashes series.
Adeluna is a soldier. Five years ago, she helped the magic-rich island of Grace Loray overthrow its oppressor, Agrid, a country ruled by religion.
But adjusting to postwar life has not been easy. When an Argridian delegate vanishes during peace talks with Grace Loray's new Council, Argrid demands brutal justice—but Lu suspects something dangerous is at work.
Devereux is a pirate. As one of the stream raiders who run rampant on Grace Loray, he scavenges the island's magic plants and sells them on the black market. But after Argrid accuses raiders of the diplomat's abduction, Vex becomes a target. An expert navigator, he agrees to help Lu find the Argridian—but the truth they uncover could be deadlier than any war.
Benat is a heretic. The crown prince of Argrid, he harbors a secret obsession with Grace Loray's forbidden magic. When Ben's father, the king, gives him the shocking task of reversing Argrid's fear of magic, Ben has to decide if one prince can change a devout country—or if he's building his own pyre.
As conspiracies arise, Lu, Vex, and Ben will have to decide who they really are . . . and what they are willing to become for peace.
---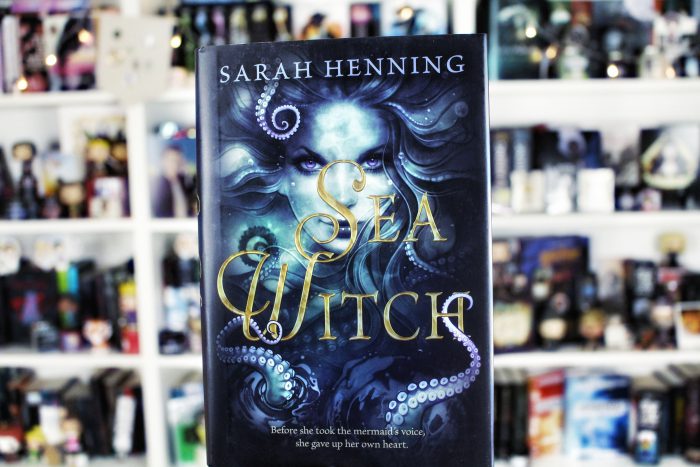 Sea Witch by Sarah Henning
Wicked meets "The Little Mermaid" in the captivating origin story of the sea's most iconic villainess, perfect for fans of Heartless and Dorothy Must Die.
Ever since her best friend Anna died, Evie has been an outcast in her small fishing town. Hiding her talents, mourning her loss, drowning in her guilt.
Then a girl with an uncanny resemblance to Anna appears on the shore, and the two girls catch the eyes of two charming princes. Suddenly Evie feels like she might finally have a chance at her own happily ever after.
But magic isn't kind, and her new friend harbors secrets of her own. She can't stay in Havnestad—or on two legs—without Evie's help. And when Evie reaches deep into the power of her magic to save her friend's humanity—and her prince's heart—she discovers, too late, what she's bargained away.
---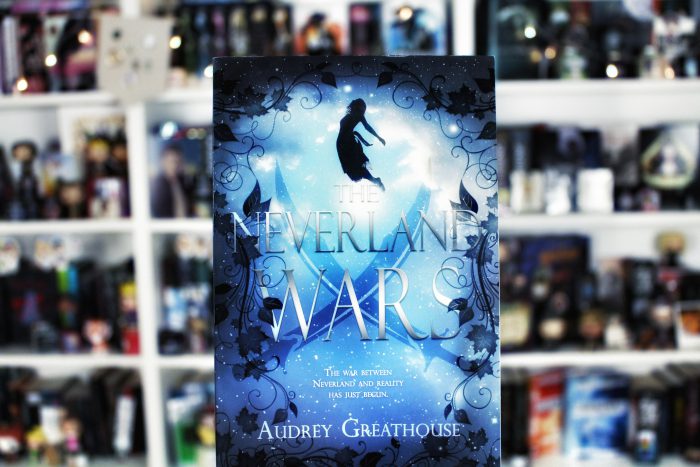 The Neverland Wars by Audrey Greathouse
Magic can do a lot—give you flight, show you mermaids, help you taste the stars, and… solve the budget crisis? That's what the grown-ups will do with it if they ever make it to Neverland to steal its magic and bring their children home.
However, Gwen doesn't know this. She's just a sixteen-year-old girl with a place on the debate team and a powerful crush on Jay, the soon-to-be homecoming king. She doesn't know her little sister could actually run away with Peter Pan, or that she might have to chase after her to bring her home safe. Gwen will find out though—and when she does, she'll discover she's in the middle of a looming war between Neverland and reality.
She'll be out of place as a teenager in Neverland, but she won't be the only one. Peter Pan's constant treks back to the mainland have slowly aged him into adolescence as well. Soon, Gwen will have to decide whether she's going to join impish, playful Peter in his fight for eternal youth… or if she's going to scramble back to reality in time for the homecoming dance.
---
Das ist nun meine Auswahl – viel zu erzählen habe ich dazu nicht, denn wie ihr euch sicherlich denken könnt, freue ich mich auf jede einzelne Geschichte ungemein. Kennt ihr schon welche der Bücher? Falls ja, wie haben sie euch gefallen?